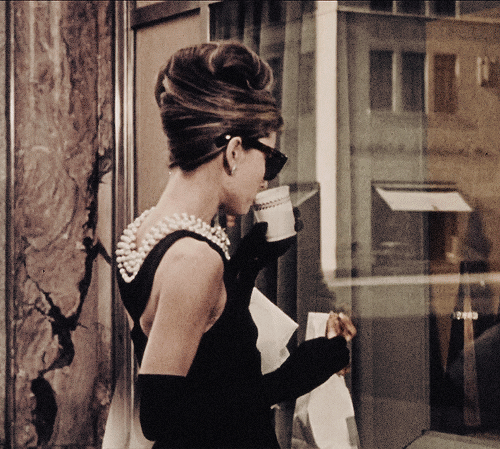 twitter
: wwonderstruck|
facebook
: Daniela Tarlton-Rees|
tumblr
: wwonderstruck|
instagram
: wwonderstruckk|
snapchat
: wwonderstruck
Hey! I'm Daniela and I'm 26 years old. I'm half Canadian and half British.. I love shopping, writing, reading, fashion, cooking, traveling, my family and my friends. I graduated from university with a Bachelor's degree in Media Communications. Currently living in London. I work as a receptionist at Hilton London Kensington.
Fandoms
: Harry Potter. The Walking Dead. Vampire Diaries. Gossip Girl. One Tree Hill. 90210. Buffy the Vampire Slayer. Glee. Grey's Anatomy. Veronica Mars. Skins. Modern Family. True Blood. Harper's Island. The OC. Secret Diary of a Call Girl. Pretty Little Liars. Sex and the City. New Girl. 2 Broke Girls. Hart of Dixie. Once Upon a Time. American Horror Story. The Voice. The Hunger Games. Game of Thrones. Teen Wolf. Suits. Arrow. Haven. How I Met Your Mother. The Carrie Diaries. Shameless US. Sherlock. Revenge. The Originals. Nashville. Mortal Instruments. Girls. Frozen. Orange is the New Black. Awkward. The Bachelor/The Bachelorette. America's Got Talent. Faking It. Californication. The Flash. How to Get Away with Murder. Gotham. Agents of S.H.I.E.L.D. The X Factor. Agent Carter. Jane The Virgin. Eye Candy. Scandal. iZombie. Daredevil. Entourage. Supergirl. Jessica Jones. Star Wars. Legends of Tomorrow. The Shannara Chronicles. The 100. Shadowhunters. Marvel/DC.
Ships
: Damon/Elena. Daryl/Beth. Maggie/Glenn. Blair/Chuck. Brooke/Lucas. Caroline/Stefan. Nate/Jenny. Nathan/Haley. Annie/Liam. Spike/Buffy. Rachel/Jesse. Quinn/Puck. Izzie/Alex. Mark/Lexie. Logan/Veronica. Cook/Effy. Eric/Sookie. Jessica/Jason. Ryan/Marissa. Seth/Summer. Jess/Rory. Hanna/Caleb. Aria/Ezra. Spencer/Toby. Zoe/Wade. Emma/Hook. Peeta/Katniss. Lydia/Stiles. Mike/Rachel. Donna/Harvey. Laurel/Oliver. Felicity/Oliver. Barney/Robin. Marshall/Lily. Carrie/Sebastian. Jimmy/Fiona. Mary/Bash. Emily/Jack. Hayley/Elijah. Juliette/Avery. Scarlett/Gunner. Clary/Jace. Alex/Piper. Matty/Jenna. Karma/Amy. Henk/Karen. Oliver/Connor. Skye/Ward. Jemma/Fitz. Jane/Rafael. Tommy/Lindy. Olivia/Fitz. Liv/Major. Matt/Karen. Eric/Sloan. Kara/James. Jessica/Luke. Rey/Finn.Amberle/Will. Bellamy.Clarke. Octavia/Lincoln. Clary/Jace.
Movies
: Harry Potter. Inception. The Hangover. The Dark Knight. 27 Dresses. 17 Again. Forgetting Sarah Marshall. Penelope. Remember Me. Thirteen. Jennifer's Body. Cruel Intentions. Factory Girl. Mean Girls. Clueless. The Last Kiss. Disturbia. The Girl Next Door. Little Miss Sunshine. Simply Irresistable. John Tucker Must Die. Breakfast at Tiffany's. Grease. Thumbelina. Easy A. Black Swan. Zombieland. Sucker Punch. Fly Away Home. Titanic. Friends With Benefits. Elvis and Annabelle. Practical Magic. The Wedding Singer. This Means War. The Hunger Games. The Amazing Spiderman 1&2. The Dark Knight Rises. Pitch Perfect. The Matchmaker. Now You See Me. Silver Lining's Playbook. The Great Gatsby. Intouchables. Mortal Instruments: City of Bones. X-Men: Days of Future Past. Guardians of the Galaxy. Begin Again. What If? The Wolf of Wall Street. Safe Haven. The Age of Adaline. The Man from U.N.C.L.E. Star Wars: The Force Awakens. Room. The Danish Girl. Captain America: Winter Soldier.
Books
: Harry Potter. The Time Traveler's Wife. The Lovely Bones. The Millenium Trilogy. The Immortals Series. Everyone Worth Knowing. The Other Boleyn Girl. He's Just Not That Into You. The Mortal Instruments. The Hunger Games. Her Fearful Symmetry. Beautiful Malice.The Private Lives of Pippa Lee. One Day. The Shiver Trilogy.. Perks of Being A Wallflower. The Fault in Our Stars. Towering. Wedding Night. Adorkable. How to Fall in Love. That Time I Joined the Circus. It Felt Like A Kiss. Rosie Dunn. The Rosie Project. The Selection Series. Paper Towns. The Start of Me and You. Looking for Alaska. Go Set a Watchman. A Mad Wicked Folly. Just One Day.
Celebrities
: Daisy Ridley. Lily Collins. Jennifer Lawrence. Adam Levine. Emily Kinney. Ian Somerhalder. Sophia Bush. Candice Accola. Daniel Radcliffe. Emma Watson. Dianna Agron. Kaya Scodelario. Kristen Bell. Emma Stone. Evan Rachel Wood. Lea Michele. Katherine Heigl. Katie Cassidy. Mila Kunis. Freya Mavor. Amanda Seyfried. Rachel McAdams. Blake Lively. Megan Fox. Pheobe Tonkin. Rachel Bilson. Claire Holt. Emilia Clarke. Troian Bellisario. Holland Roden. Andrew Garfield. Lana Del Rey. Anna Kendrick. Cobie Smulders. Emmy Rossum. Chris Pine. Adelaide Kane. Tatiana Maslaney. Natalie Dormer. Chloe Bennet. Thomas Brodie Sangster. Karen Gillan. Gina Rodriguez. Kerry Washington. Rose McIver. Krysten Ritter. Melissa Benoist. Alicia Vikander. Eddie Redmayne. Poppy Drayton. Katherine McNamara. Gal Gadot.
Music
: Maroon 5. Ellie Goulding. Iggy Azaela. Lady Gaga. Florence and the Machine. Britney Spears. Demi Lovato. The Fray. One Republic. Lana del Rey. Ariana Grande. Fleur East. Justin Bieber. Meghan Trainor. Nick Jonas. Little Mix. Fifth Harmony.
Current Mood:

refreshed
Current Music: I Hear the Bells by Mike Doughty